9 Best Rural Internet Providers to Consider in 2023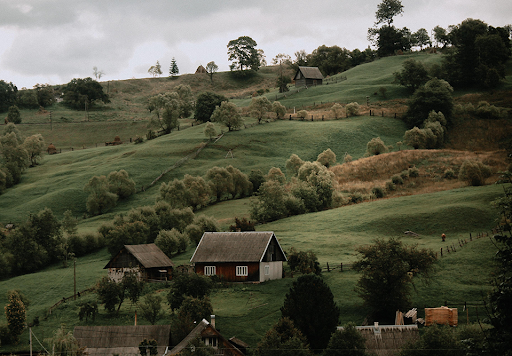 Today, reliable internet connectivity is essential to life in both rural and urban spaces. Whether running an online business out of a rural home office or needing dependable streaming access for distance learning, having a quality broadband connection is key. With so many providers competing for your attention, it can be hard to know which one offers the best internet service at the right price. That's why we've researched for you and identified 9 of the best internet service providers in the rural area in 2023 to help make your decision easier. Read on to learn more about top-tier services that offer wide coverage areas, dependability, great customer support features, and competitive prices – all ideal components when deciding where to invest your money and get connected!
Verizon
Verizon is one of the leading rural internet providers in the United States, with its extensive coverage ensuring that many rural residents have access to fast internet speeds. One of the company's most popular plans is its Unlimited LTE Home Internet plan, which provides high-speed Internet with no data caps. Verizon's LTE network is available in many rural areas, making it a great option for those who live in remote locations.
Additionally, Verizon offers attractive bundle plans, making it easy for users to get internet access, phone services, and cable TV in one package. Verizon's Fibre-optic service is also well-liked by rural residents who appreciate its high quality and reliability.
SabertoothPro Titan Mobile/Home Pro 4G LTE 
The Sabertooth Tech Group is a rural internet provider offering rural residents with fast and reliable internet services. Their Titan mobile and home pro LTE hotspots were created with the rural customer in mind, making sure they have the affordability and selection they need. Sabertooth Tech Group LLC specializes in providing customers with quality support, assisting in all aspects of setup and home installation.
The company has a reputation for delivering high-speed Internet, even in areas with spotty cell phone coverage. Plans are available in several different packages, ensuring customers get the customized services they need and can easily support multiple users. Ultimately, this rural internet provider is an excellent choice for those who value affordability, quality, and selection.
HughesNet:
HughesNet is a satellite internet provider that offers broadband services to millions of customers in rural areas of the United States. It has an impressive coverage area that ensures virtually all rural residents can access the Internet with ease. The company offers various packages catering to different budgets and data requirements. These packages come with various download and upload speeds, but they all offer unrestricted access to the Internet, which is ideal for streaming video calls and general browsing.
One of the benefits of HughesNet is its consistent speeds, regardless of the weather or other external factors. The company invests in advanced technology to guarantee speeds that meet or exceed customers' expectations. With HughesNet, rural customers can easily stream movies, upload photos to social media, and work from home.
HughesNet is a reliable internet provider that rural residents can trust for their day-to-day internet needs. Its consistent speeds, wide coverage area, and affordable pricing make it an excellent choice for anyone living in rural areas.
Rise Broadband
Rise Broadband is a fixed wireless internet provider that offers services to rural and suburban areas in the United States. The company's coverage area extends to 20+ states, providing internet services to thousands of customers. Rise Broadband offers fast internet speeds, ideal for heavy internet users. The company also provides unlimited data on all its packages, ensuring customers can browse, stream, and work without worrying about data limits.
Another benefit of Rise Broadband is its easy installation process. The company uses professional technicians to install, ensuring that customers get the best possible experience. With Rise Broadband, rural residents can avoid the hassle of satellite internet installation and get up and running quickly.
Rise Broadband is an excellent option for rural residents who need reliable, fast Internet. The company's coverage area, fast speeds, and easy installation process make it a top choice for those in suburban and rural areas.
T-Mobile Home Internet
T-Mobile Home Internet is a relatively new player in the rural internet provider game but has quickly garnered attention for its fast and affordable internet packages. T-Mobile uses advanced LTE technology to provide home internet to rural areas where traditional wired Internet is unavailable. T-Mobile Home Internet is a great option for those in rural areas who need reliable and fast internet access for streaming, gaming, and remote work.
One of the major benefits of T-Mobile Home Internet is that it does not require a contract, making it a flexible option for those who may only need internet access seasonally or for a shorter period. Additionally, T-Mobile's network is expanding rapidly, making its service available in more rural areas nationwide.
T-Mobile Home Internet also includes Wi-Fi, allowing you to connect multiple devices to your internet network. The equipment needed for installation is also included in the price, making it a straightforward and accessible option for rural customers.
Moreover, T-Mobile Home Internet has a dedicated customer support team. With their affordable pricing, flexible contract options, and fast internet speeds, T-Mobile Home Internet is an excellent choice for those in rural areas looking for reliable internet access.
Viasat
Viasat is one of the leading satellite internet providers in the rural areas of the United States. The company started as WildBlue Communications in 2001 and later rebranded as Viasat in 2012. They provide internet service to customers nationwide, including some of the hardest-to-reach locations.
One of the main advantages of Viasat Internet is its rapid download and upload speeds – the company offers download speeds of up to 100 Mbps, which is significantly faster than other internet service providers in rural areas. Moreover, Viasat provides unlimited data without any data caps, so users don't need to worry about exceeding their monthly data limits.
Another unique feature of Viasat Internet is its "Viasat Browser" application, which is designed to optimize the browsing experience on satellite Internet connections. This browser compresses data to reduce the amount of bandwidth used, which can result in faster browsing speeds and smoother streaming.
Viasat also specializes in offering affordable internet access to low-income families through its "Affordable Connectivity Program." Eligible households can receive discounted internet services 
CenturyLink
CenturyLink is one of the most extensive internet service providers in the rural area. They offer DSL and fiber internet services, making them one of the most versatile options for rural areas.
CenturyLink's DSL internet services offer speeds up to 100 Mbps, while the fiber internet services can reach up to 1 Gbps. Additionally, CenturyLink provides its customers with a Price for Life guarantee, meaning the price of the internet service won't increase unexpectedly.
One of CenturyLink's standout features is its "Professional Installation" service, where a technician comes to the customer's home and sets up the internet connection. This helps ensure the connection is stable and reliable, especially in remote areas.
Viasat and CenturyLink are two of the best rural internet service providers in the United States. Both companies offer fast, reliable internet services to customers in remote areas, and they also have unique features that set them apart from other providers. Choosing the right one depends on the customer's needs, internet usage, and specific location, but both providers are great options for anyone looking for rural internet services.
AT&T
AT&T is a leading rural internet service provider operating in the United States. The company offers a range of internet plans catering to rural households' needs. AT&T offers internet speeds ranging from 5 Mbps to 100 Mbps, making it possible for customers to select the best plan that suits their needs.
One of the significant benefits of subscribing to AT&T's internet plans is that they come with a significant data allowance. With most of its plans providing unlimited data, customers do not have to worry about exceeding their monthly data caps. AT&T also offers its customers the option of bundling their internet plans with other services such as phone and TV, providing a one-stop-shop solution for all their communication needs.
Moreover, AT&T has a strong nationwide presence making it easier for customers in even the most remote areas to access reliable internet connectivity. Additionally, the company has invested heavily in network infrastructure to ensure its customers receive optimal internet speeds regardless of where they reside.
AT&T is undoubtedly one of the best rural internet service providers to consider. With its reliable network, excellent speeds, and nationwide presence, the company is a top choice for customers living in rural areas. AT&T's commitment to providing good customer service makes it a popular choice, and its internet plans are a perfect option for those who require fast and reliable internet connectivity in their rural homes. 
Starlink
Starlink is a satellite-based internet service by SpaceX. It is one of the most innovative and revolutionary Internet services that provide reliable and high-speed Internet to rural areas where traditional broadband services are unavailable. Starlink aims to bridge the digital divide and connect the unconnected by providing internet services to every corner of the world.
Starlink has a constellation of low-earth orbit satellites that orbit the Earth at an altitude of 550 km. These satellites use advanced communication technologies to provide internet services to rural areas. Starlink boasts impressive internet speeds ranging from 50-150Mbps, a significant improvement from traditional broadband services' slow speeds.
One of the significant advantages of Starlink is its low latency, making it ideal for online gaming and video conferencing. Starlink's internet services are also accessible to remote areas such as deserts, mountains, and polar regions, where traditional broadband services are challenging to reach.
Starlink has proven to be an excellent alternative for rural areas without broadband coverage. Nonetheless, it is important to note that the service is still developing, and there might be challenges with the service in its early adoption phase, such as occasional downtime and connection issues. However, as Starlink continues to innovate, it is undeniable that it will bring enormous benefits to both rural communities and the global internet community.
What to Consider When Looking for the Best Rural Wireless Internet Providers?
Availability and Reliability:
When considering a provider for Internet in rural areas, availability and reliability should be at the top of your list. The provider's coverage should be expansive and reliable to ensure uninterrupted internet service access. Since rural areas are often far from urban centers, providers need to have the infrastructure to connect the remote areas to the Internet. It is important to check the provider's coverage maps to determine how far their service extends. You should also ask about network redundancy and backup systems, as these measures improve network reliability. Lastly, look at the provider's service level agreements (SLAs) to ensure they are committed to delivering reliable service.
Connection:
The strength, stability, and speed of your wifi hotspot plans are key factors to consider when selecting a rural internet option. In rural areas, where network infrastructure is often scarce, selecting a provider who can provide consistent and fast internet speeds is important. Your internet usage requirements will determine the internet speed necessary to accomplish tasks such as streaming videos, uploading data, and video conferencing. Furthermore, ensuring the Wi-Fi signal is strong and stable is vital to avoid connection disruptions or latency issues. Choosing a wireless internet service provider will be beneficial in this regard, as it will allow you to surf the Internet on any device with wireless capabilities.
Speed
When considering rural Wi-Fi and internet providers, it is important to assess the speed of their service. Many rural areas have limited options for high-speed Internet, making it crucial to research providers thoroughly. The connection speed can impact the quality of streaming services, online gaming, and other activities that require high bandwidth. Some providers offer slower speeds at a lower price point, while others provide faster connections at a premium. Finding a balance between speed and cost when selecting a provider is important.
Pricing
The cost of rural Wi-Fi and internet service can vary widely between providers. Many factors affect pricing, including the level of service, the speed of the connection, and the infrastructure required to provide connectivity to remote areas. Some providers charge a flat rate, while others offer tiered pricing based on usage. It is important to carefully review pricing plans and consider long-term costs, such as equipment rental fees and contract terms. Some providers may offer introductory rates that increase after a certain period, so it is important to read all terms carefully before signing up for service.
Company Support
When selecting a rural Wi-Fi and internet provider, it is important to consider the level of support the company offers. Connectivity issues are common, and a responsive and knowledgeable support team can make all the difference in resolving problems quickly. Some providers offer 24/7 customer support, while others may have limited hours or only offer support via email or chat. It is also important to consider the quality of the provider's infrastructure and the level of training provided to technicians. A strong support system can help ensure a positive experience with rural Wi-Fi and internet service.
What Kind of Rural Internet Service Can You Get?
Satellite Internet
Satellite internet is an option for people living in rural areas where wired internet services are unavailable. It transmits internet signals to and from a satellite in orbit, sending the data back to a ground station. While satellite internet can be costly and has slower speeds than wired options, it's reliable in areas where other options are unavailable. The setup requires an outdoor dish and a modem, with prices ranging from $50 to $150 per month.
DSL
DSL, or Digital Subscriber Line, uses existing phone lines to transmit internet signals. It can provide higher speeds than satellite internet, with speeds ranging from 1-100 Mbps. Its affordability and availability in rural areas make it a popular option. However, the distance from the provider's central office can affect the speed and quality of the signal.
Fixed Wireless
Fixed wireless Internet uses radio signals from a tower to transmit Internet signals to antennas installed on buildings or homes. It provides speeds comparable to DSL, ranging from 10-100 Mbps. Fixed wireless has higher reliability and lower latency than satellite internet but can be affected by obstacles such as buildings and trees. Prices range from $30 to $80 per month, making it an affordable and reliable option for those in rural areas.
Mobile Broadband
Mobile broadband refers to wireless internet connectivity provided by mobile network operators. This internet option has become increasingly popular in rural areas because it doesn't require fixed-line infrastructure. Users can connect to the Internet via a mobile network using a dongle or mobile hotspot. Mobile broadband offers speeds up to 50 Mbps. Though the speed is good, it's important to note that coverage depends greatly on the area's availability and strength of mobile towers. This option is ideal for those who require basic internet usage for work or entertainment on the go.
5G/4G:
5G/4G is the latest evolution of mobile wireless technology providing high-speed internet connectivity worldwide. The two technologies offer significantly improved download and upload speeds, latency, and bandwidth compared to previous generations. In rural areas, 4G is more widely available than 5G. It offers a maximum speed of 150 Mbps but can go as high as 300 Mbps under the right conditions. 5G can offer a maximum speed of up to 20 Gbps, which is almost 20 times faster than 4G. However, the availability of 5G in rural areas is limited due to the required infrastructure. That being said, it is expected to be widely available in the future. Both 5G/4G are ideal for high-speed internet usage, such as streaming video or online gaming.
FAQ
What is a rural internet provider?
A rural internet provider is a company that offers internet services with coverage in rural areas. These areas are often underserved or overlooked by traditional internet providers. Rural internet providers use different technologies such as satellite, fixed wireless, or DSL to bring reliable Internet to homes and businesses in remote locations. They play a critical role in bridging the digital divide between urban and rural areas.
How can I get Wi-Fi in rural areas?
Getting Wi-Fi in rural areas can be challenging due to the lack of infrastructure and geographical barriers. However, there are a few options available. Firstly, check if there are any rural internet providers in your area. They can provide reliable Internet through fixed wireless or satellite technology. Secondly, mobile carriers offer mobile hotspots with 4G LTE coverage. Lastly, some home routers can use cellular networks to provide Wi-Fi.
What Internet works best in rural areas?
The best internet technology for rural areas depends on the location and geography of the area. Fixed wireless is a popular choice for rural internet providers as it uses radio signals to deliver the Internet wirelessly. It is suitable for areas with moderate terrain and vegetation. Satellite internet is another option for rural areas with no access to fixed wireless. It is available everywhere in the US but has limited bandwidth and higher latency. DSL is also an option if it is available in your area, but it is often slower and less reliable.
Conclusion
Whether you're looking for lightning-fast speeds or simply a reliable connection for everyday activities, finding the right rural internet provider can make all the difference. Fortunately, in 2023, there are numerous providers to choose from that will keep your rural home connected without breaking the bank. With all of the options available, you can rest assured that you are making an informed decision in selecting the best rural internet provider for your needs. From satellite and cellular providers to DSL and Wi-Fi connections, it's important to understand each of their offerings so you know exactly what you're getting when shopping around for an internet provider. Accessibility and speed also matter when selecting a provider, and now more than ever, these topics are taken into account, with dial-up no longer being an option. Rural living may come with its own challenges, but having a reliable connection throughout 2023 shouldn't be one of them if you choose wisely.
Disclosure: This article was written based on extensive research and analysis of various rural internet providers in the market. The information provided is accurate to the best of our knowledge and is intended for informational purposes only. We do not endorse any particular provider and encourage readers to conduct their own thorough research before making a decision. We also advise readers to check with the chosen provider for availability and pricing in their specific location.