Discover At SabertoothPro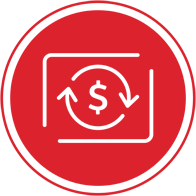 Monthly Subscription
Don't lock yourself into a contract. Simply pay as a monthly subscription.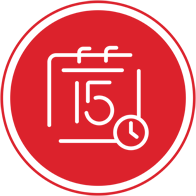 15-Day Trial Period
Easily submit a return within 15 days of purchase. Please see terms and conditions for details.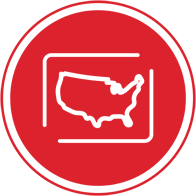 Nationwide Coverage
Titan always connects to the strongest available connection.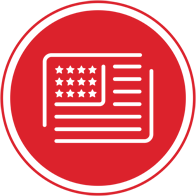 Us-Based Support
Titan is here to help you through every step of the process.
FAQS
AA
Is there a plan for 5G?
Currently, our devices utilize the 4G LTE network. But stay tuned for future 5G products.
Does the WiFi connection have user-adjustable security settings?
Yes, the Titan Mobile does offer customizable security settings. Such as a customizable network name & password. It also has the ability to blacklist devices from the network.
What is the warranty on the product?
Do you handle warranty issues and exchanges directly with customers or would we need to coordinate? - All new products come with a 15-day return period for refunds. They also include a year warranty for manufacturer defects. All claims must go through the provider.
Do you have a PDF of the owner manual available for review?
Terms of Service
Terms of ServiceCharges for Mobile Hotspot Plans
All Charges for Mobile hotspot plans, which you purchase from Sabertooth Pro, are paid in advance. Full payment is due at the beginning of each pay period. Under no circumstances will any proration of the charges be made regardless of the length of service provided by Sabertooth Pro during the plan period.
Device Purchases and Returns
Any hotspot product purchased from Sabertooth Pro may be returned to us within 15 days in the same condition it was delivered (some conditions apply). Customers are responsible for the return of the products purchased within the 15-day trial period. The product must be returned in its original packaging for a refund.  All physical products sold must be returned before a refund is provided. Any device purchase is considered a separate purchase from your service. Following the 15-day trial period, you are not entitled to any refund for your purchase for any reason. 
Products that include service come with a 15-day trial period. If you choose to cancel within the trial period, a refund will be given that excludes 15 days of service, a $36 Activation fee, and a $10 SIM/vSIM fee. All subscription-only purchases are final. Once you complete the purchase, no refund can be issued. 
A restocking fee of $25 will apply to device-only purchases above $99. If returned in the first 15 days, the fee will be subtracted from the refund amount. 
If you fail to comply with any of these charges, the product you purchased from Sabertooth Pro will be withdrawn. You will not seek and are not entitled to any chargeback or other credit from your bank or credit card company. 
Key Benefits
Hassle-Free Virtual SIM

Works on most networks in the U.S., automatically switches to the best service!

Up To 10 Devices

Securely connect up to 10 gadgets at once.

15-Day Trial Period

If you're not enjoying Titan within 15 days, get your money back! (Refund does not include service or activation fees. See Terms & Conditions for more information.)
Specs
2.4" display Screen
Complete Multi-Carrier
FDD-LTE Bands: 1/2/3/4/5/7/8/9/12/13/17/18/19/20/25/26/28/34/38/39/40/41/66
WCDMA Bands: 1/2/4/5/6/8/9/19
Product Details
Enjoy Wi-Fi in the mass majority of the U.S., with The Titan Mobile. The Titan harnesses the ability to let you connect up to 10 Wi-Fi devices, each with its own encrypted connection.