Our Titan 4G LTE hotspots are affordable, reliable, quality high-speed products.
Giving you the best option to fix today's rural Internet problem. Our technology is dedicated to providing the best 4G LTE fixed base, Tri-carrier – Verizon, AT&T, and T-Mobile – wireless Internet service in the industry today!
Learn more
High-Speed Rural & Wireless Internet
Service across the USA
SabertoothPro provides high-speed 5G and 4G LTE wireless internet services to homes and
businesses across the USA.
With our advanced network, enjoy blazing fast speeds of up to 200 Mbps with zero lagging or buffering – no matter where you are. Plus, our 10-second reconnection time ensures that your connection is always reliable. Whether you're streaming HD movies or downloading large files, trust SabertoothPro for all your internet needs.
We also offer customized plans tailored to fit your lifestyle. With unlimited data and multiple speed options, it's easy to find the perfect package that fits both your budget and web browsing habits. Plus, our experienced customer service team is available 24/7 to answer any questions you may have about our services or contracts. With SabertoothPro, get the high-quality internet experience you deserve - right from the comfort of home!
Level Up Wi-Fi Performance for All Your
Devices with SabertoothPro
We offer one of the fastest wireless Internet services in the country. Specializing in customers looking for the best options for a rural location, traveling throughout the United States or traveling abroad in over 140+ Countries.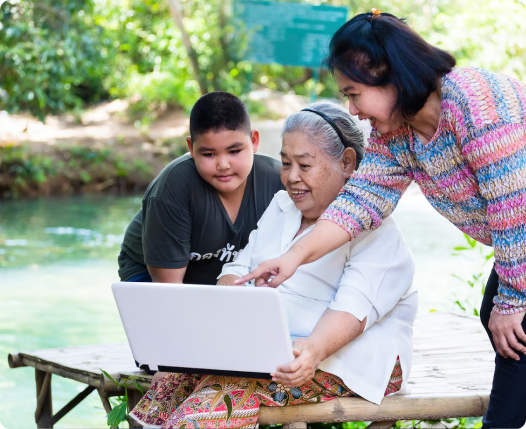 The Titan hotspot solves a customer problem when searching for the best Internet provider, we provide an exceptional product that delivers Internet speeds for Marine, RV traveling, or in rural parts of the country.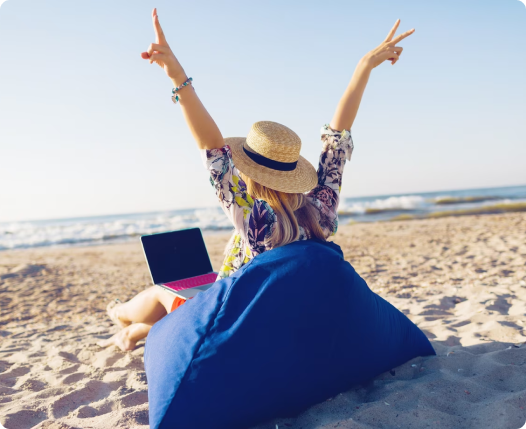 Connect to the strongest signal from the top three wireless carriers and enjoy high speed Internet anywhere your busy life takes you. No commitment, No SIM needed, Affordable Data Plans.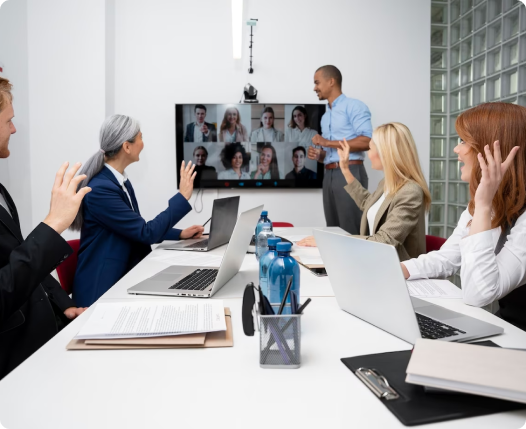 Experience the difference the Titan 4G LTE hotspot provides with reliable coverage in the US, Canada, Mexico and all over the world!
Control Your Home Network
At SabertoothPro, we know that security is of the utmost importance when it comes to your home network. That's why we provide complete control over who uses your connection - so only authorized users have access.
Our secure encryption technology encrypts all traffic on your network so that criminals can't monitor or interfere with any of your data transfers or communication. So relax - knowing that Sabetooth Pro Wi-Fi is secure and easy to monitor.
Learn more
Sabertooth Tech Group's 5G Bolt
Carry your internet with you. Here s your compact, no-downtime, easy-setup business-grade Router with a 1 GBPS speed potential. Whether you are traveling for work or rushing before an important meeting, Sabertooh 5G Bolt will make the internet effortless for you.
Access the limitless internet with a limitless router and no monthly data caps.
Shop Now
Blazing Fast Internet Speeds for Your
Wi-Fi Network
SabertoothPro's advanced wireless technology ensures lightning-fast speeds for your home network. With our cutting-edge fiber and wireless networks, enjoy maximum download speeds of up to 200 Mbps – perfect for streaming HD movies, downloading large files, and more. Plus, our remote management tools let you monitor speeds between multiple devices, so you can get the most out of your Wi-Fi connection.
Get the best internet in your area
Set Up and Get Connected in Minutes
With SabertoothPro, setting up your home Wi-Fi is a breeze.
Our intuitive dashboard allows you to quickly configure and adjust settings on your own - no special technical know-how required! Plus, our 10- second reconnection time guarantees that your connection is always reliable – even if you move around the house or go outside.
Get connected in minutes with SabertoothPro!
Sabertooth Tech Group, LLC.
A company specializing in offering the fastest and highest quality 4G LTE Internet services at affordable unlimited data plan prices. Sabertooth Tech Group also sells various technology products for traveler's on the go, combining the highest levels of service and value for the electronics consumer.
High speed & Low Latency, the Internet that rural Americans want and need is now an affordable option with our Titan hotspots. The biggest problem for anyone that resides in rural America is the limited options for high quality, reliable, high-speed internet. Traditional satellite internet is in most cases no better than dial-up internet. This is where our high-speed Tri-carrier technology has been a game changer for most customers wanting a better solution for a long existing problem.
Secure & Easy to Monitor
We understand the importance of security when it comes to your home network.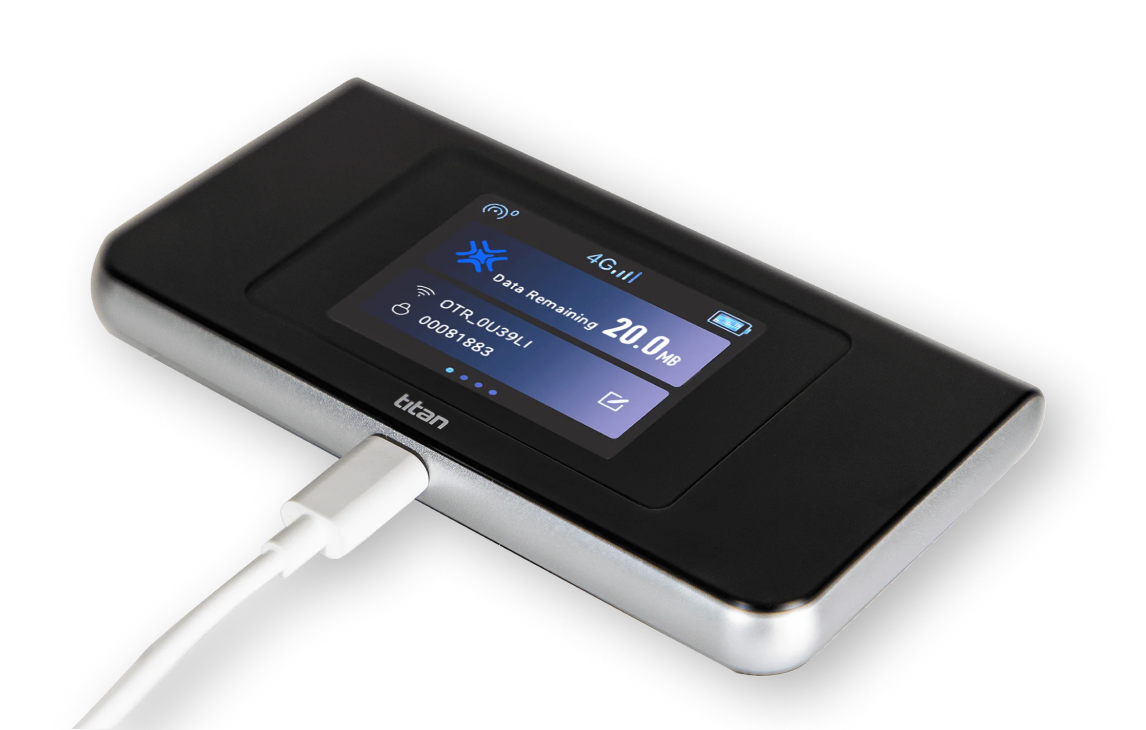 That's why all data transfers are protected by secure encryption technology
- Ensuring only authorized users have access to your connection.
Plus, our remote management tools let you easily monitor all traffic on your home network from anywhere
- So criminals can't interfere with any of your data transfers or communication.
Stay secure - with SabertoothPro!
Frequently Asked Questions
Below are a few helpful questions and answers.
How can I find Wireless Internet Where I Live?
You can find available Internet providers by searching InMyArea.com. Enter your ZIP code, address, or share your device's location to find the best accessible wireless Internet carriers. Being that the Titan hotspot has access to Verizon, AT&T or T-Mobile, your choices for affordable coverage is that much better.
How Much Does Wi-Fi Cost?
The Titan Hotspot 4G LTE data plans are very affordable, starting at $79.99 for 100G (capped), $89.99 for 300G (unlimited), $99.99 for 450G (unlimited), $129.99 for 600G (unlimited), and 850G (unlimited). All Data Plans are Pay as you Go, No Contract, No Activation Fees, Pause or Cancel your Subscription Anytime!
Is SabertoothPro Wi-Fi Network Secure?
Yes - at SabertoothPro we understand the importance of security when it comes to home networks. That's why all data transfers are protected by secure encryption technology – ensuring only authorized users have access to your connection. The Titan utilizes the secure network encryption for all three network providers Verizon, AT&T and T-Mobile. WPA2 or WPA3 is the standard for our wireless carrier network providers.