Empowering Home and Small Business with 5G Internet Services
In a world where connectivity equates to opportunity, SabertoothPro is at the forefront of revolutionizing home and small business landscapes with robust 5G internet services. By harnessing the transformative potential of 5G technology, we are ushering in an era of unprecedented speed and reliability. Imagine being able to stream, game, and video conference without the slightest hiccup; that's the power of 5G Internet service by SabertoothPro.
Small businesses stand to benefit immensely, with the agility to compete in bigger markets, thanks to our faster, more dependable internet connections. Our 5G services facilitate seamless operations, empowering you to focus on what matters most: growing your business and enhancing home connectivity. Choose SabertoothPro's 5G internet services, and step into a future of boundless possibilities, where your home or business is equipped to thrive in the digital age.
satellite internet starry internet mobile phone verizon mobile plan T mobile home internet
Exploring the Advantages of 5G Internet Services
Lightning-Fast Speeds
Dive into a world of instantaneous connections with 5G internet services, known for their lightning-fast speeds. This remarkable feature ensures a seamless user experience, whether you're streaming ultra-HD videos, indulging in real-time gaming, or managing cloud-based applications.
The rapid data transmission rate is a game-changer, setting a new standard for internet efficiency.
Enhanced Connectivity and Reach
Experience the revolution in connectivity as 5G extends its reach to remote and rural areas. This technological leap promises consistent, high-speed internet services even in locations traditionally underserved by broadband connections.
It's an inclusive approach to connectivity, bridging gaps and fostering opportunities for people everywhere.
Lower Latency for Real-Time Response
Discover the brilliance of lower latency with 5G internet services. This vital advantage allows for almost real-time responses, a crucial aspect for numerous applications, including autonomous vehicles, telemedicine, and interactive gaming.
By significantly reducing delays, 5G promises smoother, more responsive interactions, propelling various industries into a new era of efficiency and innovation.
Secure and Reliable Connections
Security and reliability are at the core of 5G internet services. With advanced encryption protocols and resilient networks, 5G is equipped to safeguard your data while ensuring uninterrupted connectivity.
Whether you're conducting sensitive business operations or enjoying a movie night at home, rest assured that your connection is secure and reliable, offering you peace of mind in the digital space.
Why Choose SabertoothPro 5G Internet?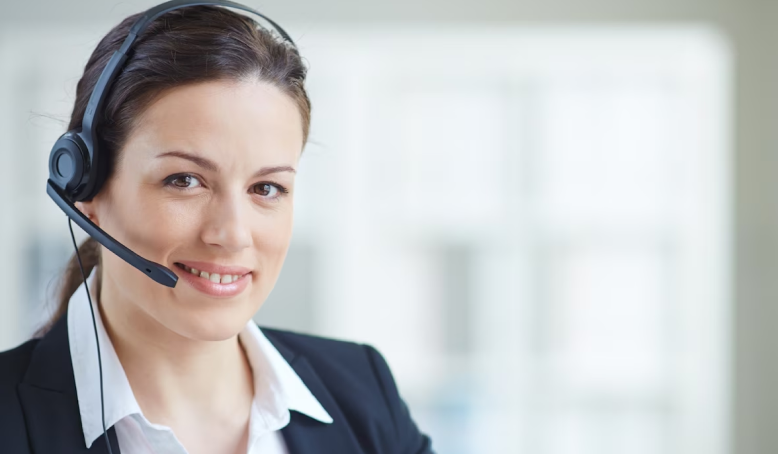 Satisfaction Guaranteed
Customer satisfaction is our top priority. We guarantee that you'll be satisfied with our fixed wireless home internet services, or you get your money back.
Competitive Rates:
No Hidden Charges
We guarantee that our prices will always be fair and reasonable. We want to make sure that our customers get the best value for their money, which is why we offer competitive pricing with no hidden fees or charges.
Data: No-cap
Say goodbye to data cap limits with Sabertooth. We understand that unlimited data is essential for today's constantly connected world, which is why we offer no-cap data plans.
Switching to 5G Home Internet is Easy.
Transitioning to 5G home internet service with SabertoothPro is a breeze. Our dedicated team simplifies the switch, guiding you through every step to ensure a seamless transition. With minimal setup required, you can swiftly enjoy an internet experience characterized by remarkable speed and reliability. Moreover, our customer support is always on standby to assist you, making the switch to 5G home internet not only easy but also incredibly reassuring.
Step into the future of connectivity with SabertoothPro, where uncompromised quality meets unparalleled ease of use. Let's redefine your internet experience together.
Shop Now
SabertoothPro Offers Reliable 5G Business Internet Services
Shop Now
In the competitive business landscape, SabertoothPro stands as a beacon of reliability and innovation among internet providers, offering 5G business internet services designed to propel your enterprise forward. Experience blazing-fast internet speeds and superior connectivity that enable seamless operations, from video conferencing to data management. With SabertoothPro, you gain not just an internet service provider, but a partner committed to empowering your business in the digital age. Trust us to provide a robust, secure, and resilient network that fuels growth and fosters success. Choose SabertoothPro's 5G business internet services for a truly reliable and futuristic business solution.
Shop Now
Get 5G Home & Business Internet in Just 3 Steps
Step 1

Simply plug in the device,

Step 2

Connect to the network, and

Step 3

Start browsing at lightning-fast speeds.
Say goodbye to slow internet and hello to the future of home connectivity with SabertoothPro 5G Bolt!
Shop Now
Our Most Popular Plan for Download, Streaming, Surfing, Gaming, Video Calls, & More
We offer a range of plans to suit every need of users who demand nothing but the best. With lightning-fast download speeds of up to 2 Gbps, you'll be able to download movies, music, and more in mere seconds. And with impressive upload speeds, you can easily share your own content with the world.
But our service isn't just about speed. We understand that quality counts, which is why we offer unwavering reliability and low latency to ensure that your internet connection is always strong and stable. With SabertoothPro's 5G Internet service, you can enjoy uninterrupted hours of gaming, streaming, and browsing without worrying about lag or buffering.
Shop Now
Choose a 5G Internet Plan to Fit the Needs of Each Family Member
With SabertoothPro, you don't have to struggle with weak Wi-Fi signals or slow cellular data anymore. Our service offers high-speed connectivity with guaranteed reliability, and fast data transfer rates, thanks to our advanced technology. Rest assured that our 5G Home Internet will provide you and your family with unparalleled performance, speed, and reliability, ensuring you stay connected no matter where you are.
You can choose from various Internet plans depending on your data consumption and number of devices. Pay only for what you need!
SabertoothPro 5G Internet Plans
100mbps Unlimited
$89.99 $109.99
100mbps Unlimited with Static IP
$99.98
200mbps Unlimited
$129.99 $199.99
200mbps Unlimited with Static IP
$139.98
Top Features Included with Our Unlimited 5G Plans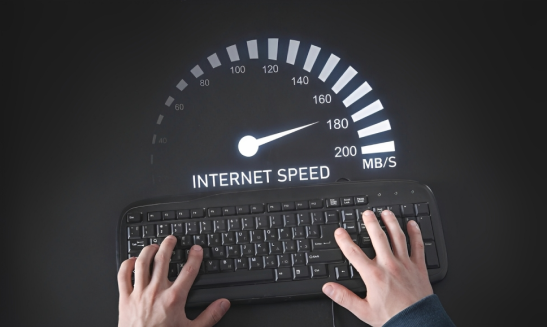 Lightning-Fast Speeds for Ultimate Connectivity
Our unlimited internet plans offer speeds up to 2 Gbps, ensuring that you never miss anything important online.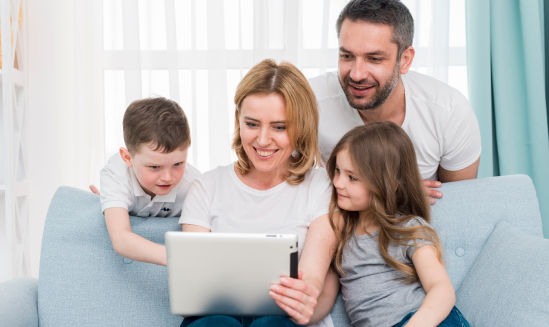 Unlimited Data with No Data Caps
Stream your favorite shows, play online games, or video chat with friends and family without worrying about your data usage. With SabertoothPro 5G Bolt, you can stay connected with no limitations.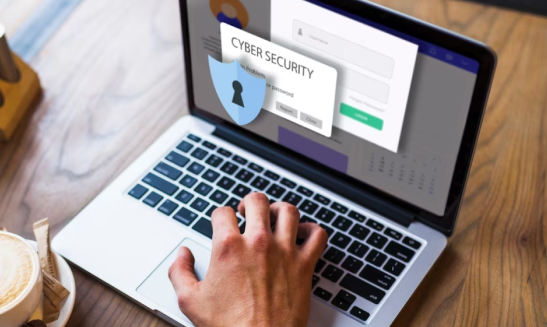 Secure Connection for Your Peace of Mind
We've designed SabertoothPro 5G Bolt with WPA/WPA2 encryption technology for a secure fixed wireless connection.
Frequently Asked Questions
How can I get 5G WiFi at home?
Are you tired of slow internet speeds and buffering? Look no further than SabertoothPro 5G Bolt! With its powerful connectivity capabilities, you can enjoy lightning-fast 5G WiFi in the comfort of your own home. Simply turn on the device, connect your devices, and experience the difference.
Will 5G replace fiber?
While 5G is an impressive wireless technology, it is not a direct replacement for fiber internet. Both have their strengths, with fiber offering faster and more reliable internet speeds for heavy internet users, including home internet customers. However, 5G offers portability and flexibility, making it a great option for those who need to stay connected on the go.
Does SabertoothPro 5G Bolt internet need a modem?
No, a modem is not required for 5G home internet. The SabertoothPro 5G Bolt functions as a modem/router combination device, allowing multiple devices to connect wirelessly to the internet. In order to access the 5G network, you have everything you need with our cutting-edge 5G Bolt.
What is a 5G home internet plan?
A 5G home internet plan provides high-speed internet service through the 5G wireless network, a step up from the 4G LTE network. Leveraging faster and more reliable connections, it enables seamless streaming, gaming, and browsing from home without the need for traditional wired connections, such as cable or DSL. It usually includes a compatible modem or gateway device.
Is 5G home internet better than regular internet?
Whether 5G home internet is better than regular wired internet depends on various factors, including location, network congestion, and provider infrastructure. 5G can potentially offer faster speeds and lower latency, especially where cable or fiber-optic connections are unavailable. However, its performance might be influenced by obstacles like buildings or walls, which can interfere with the signal, possibly limiting its superiority in certain environments.
Is there a data cap on the Sabertooth Business Internet service?
Your business' potential is unlimited, and so is our Internet plan. We believe data caps shouldn't get in the way of doing business, that's why offer unlimited plans that allow you to work more and worry less. The best part is you don't have to sacrifice mobility for unlimited Internet access. No matter where your work takes you, you can carry our portable hotspot device with you and enjoy unlimited Internet access on the go.