What makes this different: Global mainstream frequency band Slim design
With more than 10 hours of continuous use the Titan automatically finds the strongest signal from the top mobile service provider in the country, and utilizes their cellular network to consistently offer you the fastest possible connection to the internet even as you're driving down the highway!
Qualcomm Chip set
2.4"touch screen easy to operate
Access to top 3
nationwide wireless carriers
Support 10 devices simultaneously
Roaming and SIM Free
Discover At SabertoothPro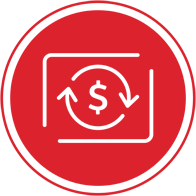 Monthly Subscription
Don't lock yourself into a contract. Simply pay as a monthly subscription.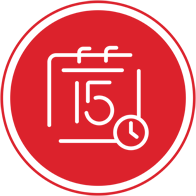 15-Day Trial Period
Easily submit a return within 15 days of purchase. Please see terms and conditions for details.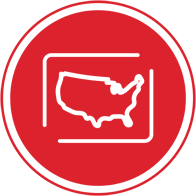 Nationwide Coverage
Titan always connects to the strongest available connection.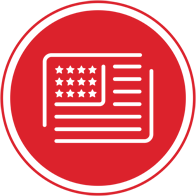 Us-Based Support
Titan is here to help you through every step of the process.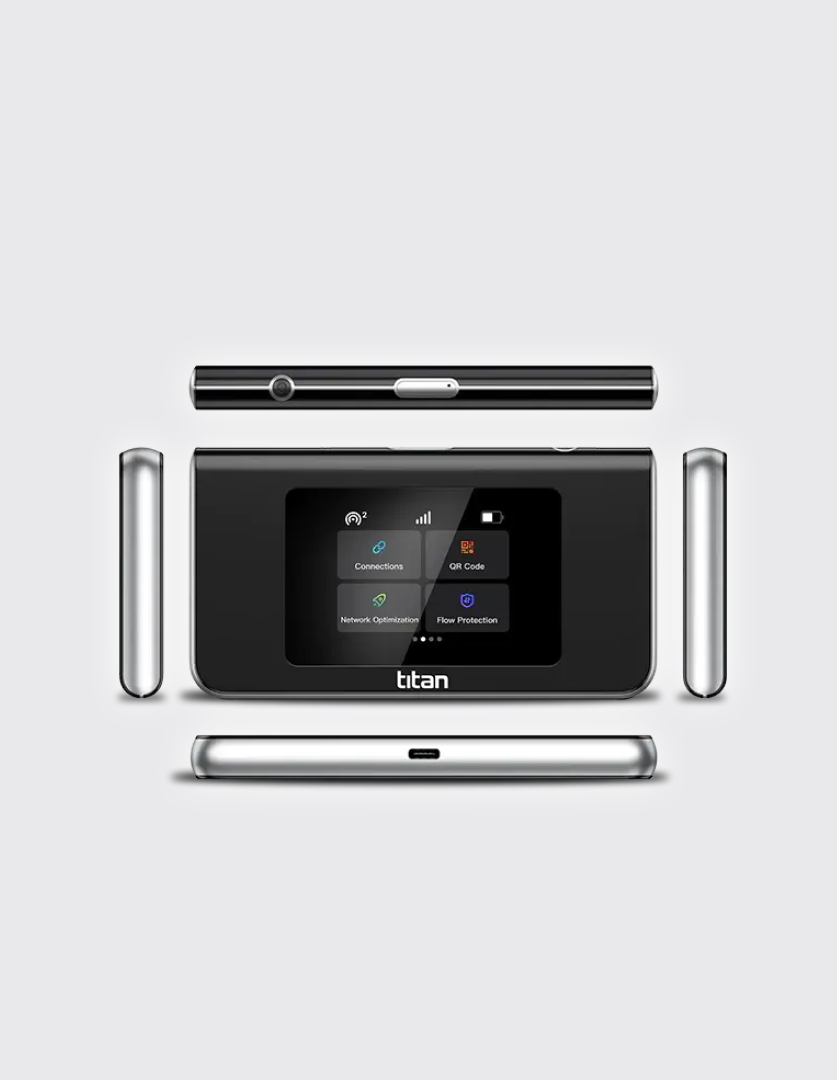 Benefits of Using Titan Home Wi Fi Hotspot Device
One of the best technologies you can take advantage of is a Wi Fi hotspot for your home. These devices can improve internet security, network performance, and connection stability for your phone and other devices. Don't settle for lower speeds of poor-quality Wi Fi in your home when you can use a top-notch 4G android mobile device.
Below are the top advantages of having a home Wi Fi spot. These hotspots are better than mobile hotspot and more beneficial whether you live alone in the city or have a large household in the middle of the countryside.
Quality Internet Connection: You can maintain fast and reliable connections with a home WiFi hotspot device. Internet performance is often quicker and more consistent.
Ease of Use: Setting up and connecting to a home Wi Fi hotspot is simpler than other Wi Fi systems but provides equal or better connections.
Wi Fi Sharing: One of the main benefits of a home Wi Fi hotspot is how easy sharing is between friends and family on the same hotspot. Earlier, mobile hotspots would only give you limited connectivity for this.
More Stable Connection: With a WiFi hotspot, you get a longer and more stable connection. Hotspots have more security because they operate independently from hardline networks.
Balance
A condition in which different elements are equal or in the correct proportions." With our Titan 4G Hotspot you are always within coverage for the best mobile Wifi service on the go. This is a basic or essential attribute to make your environment a workspace, or simply enjoy what the internet has to offer.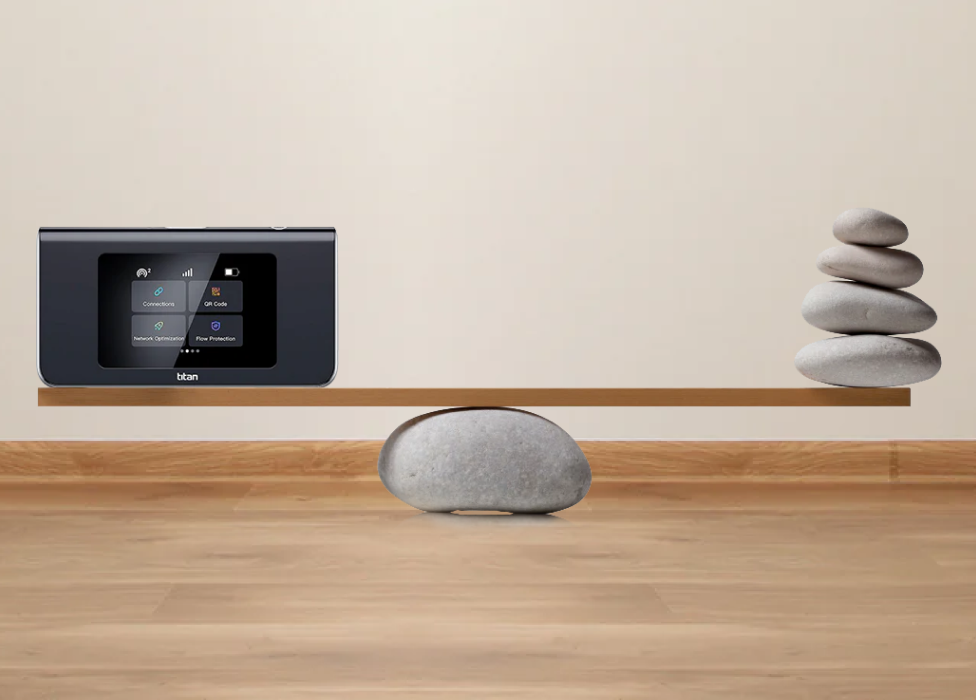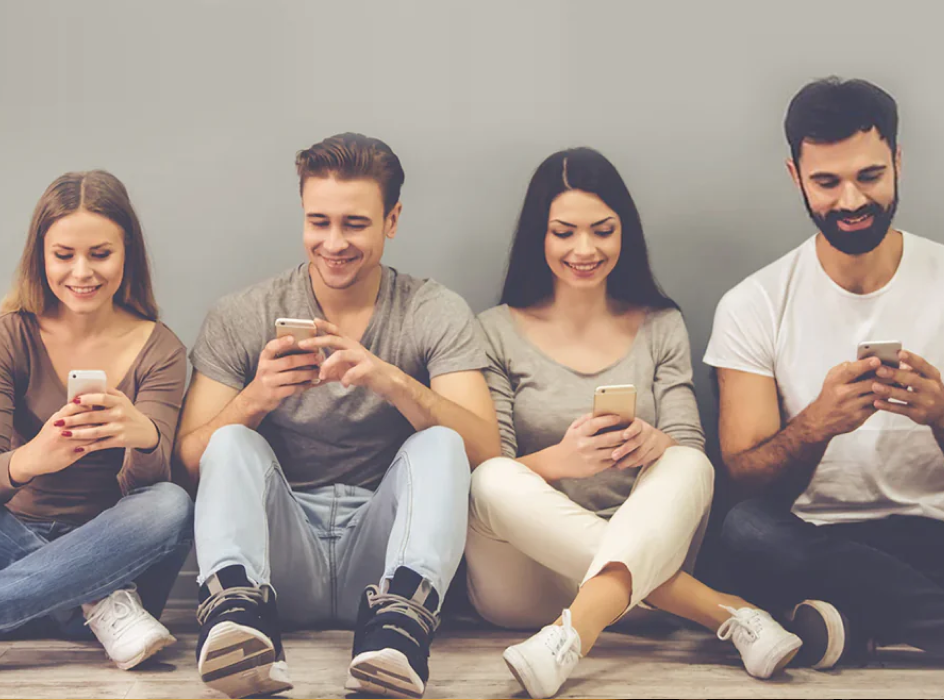 Connectivity
Our technology is inherently useful in so many ways, keeping you informed and productive, while giving unmatched signal strength to make all your mobile devices come to life. No matter where life takes you, within your hands you have a product to make that nationwide connection a reality.
Reliable
Consistently good in quality or performance, able to be trusted." Today more than ever, people feel the need to be connected wherever they are. Before you start sweating over your next travel trip wondering if you will have quality Wifi service. Rest assured that you have a product that delivers strong, consistent Wifi in whatever personal or business application you need it for during your mobile journey.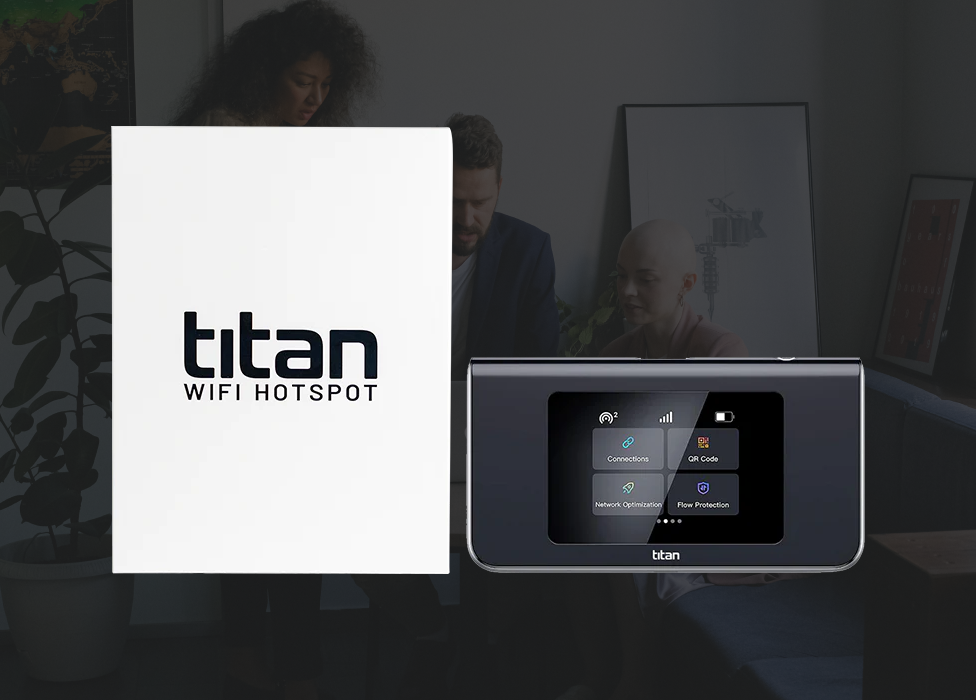 Shop Titan Portable WiFi Hotspot Device Online
The Titan WiFi mobile hotspot is an excellent choice for home internet. It can connect up to 10 devices and offers both 2.4GHZ and 5GHZ options for high-performance WiFi. The hotspot also has cloud SIM technology for added security and true tri-carrier access, allowing you to use all your data plans in one place. With 24/7 data monitoring and rapid carrier switch technology, your network is always secure and running smoothly.

The Titan WiFi hotspot is available nationwide and has fast 4G speeds for seamless streaming and fast loading times. So, if you have heavy data usage, this device will be a great addition to your home.
Improve Your Connection with a Portable WiFi Hotspot Device
Counting on your smartphone's hotspot feature for your laptops and tablets' internet access during your time away from home? Well, it can quickly deplete your data and phone's battery unless you have an unlimited data plan.

Fortunately, using a portable hotspot device can save you money and also serve as a useful alternative if you need an additional internet connection. It lets you connect several Wi-Fi-enabled devices at the same time and give you solid connectivity and high-speed data.

The connectivity offered by portable hotspot devices can vary. While some devices can support 5G connections, others are only compatible with 4G. These technical differences affect the cost of the device and the associated data plan.

Less pricy Wi-Fi hotspots, such as the ones offered by prepaid carriers, are mostly limited to 4G or basic 5G networks. They are sufficient for minor tasks like checking email but cannot match the performance of the latest hotspots with 5G connections.

If you choose to invest in a 5G hotspot data, you can access high-speed internet with faster upload speeds and download speeds for all devices connected to your mobile network.
Frequently Asked Questions
SaberToothPro
What Is A Mobile WiFi Hotspot?
A mobile hotspot device allows you to connect and share your high-speed data plan to connect multiple devices to the internet in more places.
How Does A WiFi Hotspot Work?
A mobile hotspot connects to the internet with a 4G/5G mobile data network and then transmits a secure WI-FI network for yourself and other users.
Is It Worth Purchasing A Mobile Hotspot?
Mobile hotspots are significant in terms of security. Overall, they are much more secure than a public WI-FI connection. You can rely on them for fast speeds, and they easily allow for multiple connected device capabilities in over 100+ countries.
What Is The Difference Between Portable Wi-Fi and Hotspot?
Much like the WiFi routers installed in our houses, portable WiFi devices serve as an access point for the internet, enabling different devices to establish a stable connection with it. On the other hand, a mobile hotspot is a smartphone feature that serves as a WiFi access point for other devices to connect to.
Are Mobile Hotspots Free On An Unlimited Plan?
Not that we know of. But you can choose one of our unlimited hotspot plans to enjoy high-speed and reliable internet. It costs around $79.99 monthly and offers 100 GB of capped high-speed data.
What Does Sabertooth's Portable Wifi Hotspot Device Include?
Sabertooth Pro's portable Wi-Fi hotspot device offers a premium WiFi solution with numerous benefits. It can connect up to 10 devices simultaneously and provide high-speed WiFi. With cloud SIM technology, it ensures enhanced security and offers tri-carrier access, merging all your data plans into one device. It also features 24x7 data monitoring and quick carrier switch technology, providing a highly secure and uninterrupted network.
Is there a 5G plan available for the Titan Mobile WiFi hotspot?
The Titan Mobile hotspot offers fast 4G speeds. If you want to experience superfast 5g speed try our 5G Bolt device. It offers up to 1 Gbps of rapid 5G Ultra Wideband connections that cater to your need for high-speed internet on the go or at your comfort spot.
Does the WiFi connection have user-adjustable security settings?
Yes, the Titan Mobile WiFi hotspot boasts customizable security features. You can personalize your network name and password for enhanced security and even block unwelcome devices from connecting.
What is the warranty on the Titan WiFi Mobile Hotspot device?
The Titan WiFi Mobile Hotspot comes with a reassuring 15-day trial period. If the Titan Home Pro doesn't meet your expectations within those first 15 days, you are entitled to a full refund.
What are the Terms of Service?
Key Benefits
Dual Band Wireless Router

Works with all three major LT networks in the U.S., automatically switches to the best service!

Supports Up To 32 Devices

Securely connect up to 32 devices at once.

15-Day Trial Period

If you're not enjoying Titan within 15 days, get your money back! (Refund does not include service or activation fees. See Terms & Conditions for more information.)
Specs
2.4" Display Screen
Complete Multi-Carrier
FDD-LTE Bands: 1/2/3/4/5/7/8/9/12/13/17/18/19/20/25/26/28/34/38/39/40/41/66
WCDMA Bands: 1/2/4/5/6/8/9/19
Product Details
With the Titan 5G Home Pro you get all three major LTE nationwide wireless carriers, therefore ensuring the best signal coverage while traveling on business or simply on vacation. Increasing wifi coverage for consumers that live in rural locations, travel in recreational vehicles, boating or whatever application you need for the best Internet experience nationwide.